---
Hello and welcome to my NEW newsletter via MailChimp! Please be sure to save this address in your email contacts so that you receive my monthly updates.
COMING SOON! The June newsletter will also be my first issue connected to my updated website, which has had a mobile-friendly makeover. Keep an eye on your inbox for it and let me know what you think of the revamped design.
Happy Summer!
Warmest Regards,
Joe Grenn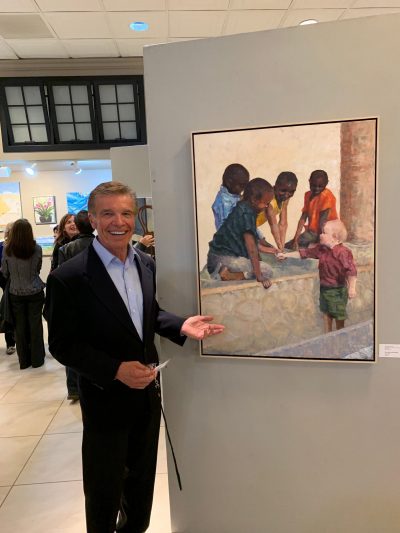 New Kid on the Block by Joe Grenn
A fun night at the Marin Open Studios Gala at the Town Center this April.